Challenge
Make a web presence for the leader fin-tech company.
In today's rhythm of life, people have less time to make themselves a lunch or dinner. Snacks during the day are becoming more and more relevant. 70% of people prefer small snacks during the day to main meals. 73% say they can't imagine their life without a snack. Together with the Grocery Bureau, we decided to make the Bread & Bit brand, designed for modern city dwellers who would like to have a tasty and healthy snack at hand.
The team
Meet our
professional team.
— Maria José Hoyos
Project & Account Team
— Elisa Angel
Portfolio photography Art Director
— Aubrey Ndiweni
Commercial photographer
Single click import
Easy-to-manage website UI samples.
Consumers prefer not only tasty, but also healthy snacks. It is important for people to be in good shape and look good. Therefore, more and more consumers are interested in the composition and are much more aware of the choice. In the assortment of vending machines, there are less and less triangular sandwiches with an incomprehensible composition. Coffee shops are becoming the main snack points. But the consumer cannot name a brand of sandwiches as such.
Bread & Bit is a new generation sandwich in the rhythm of the city and in the trend of taste. The entire range of the brand is divided into three groups:
1. FitBit is a healthy snack without a feeling of heaviness in the stomach.
2. VeganBit – the power of herbal ingredients inside.
3. YummyBit is a delicious balanced snack for every day.
FitBit is always a whole grain bun, nutrient balance, high in protein and fiber, and calorie control.
There are no animal products in the VeganBit line. These are vegetables and falafel sandwiches. They are ideal for vegans and vegetarians.
YummyBit is a complete snack with natural ingredients, designed to delight every bite. This line includes a roast beef sandwich, salmon croissants.
Bread & Bit is a collection of 9 sandwiches for every taste in a convenient to-go package with a wet wipe inside. Bright, emotional packaging with an interesting logo stands out noticeably in the environment and on the shelf.
Bread & Bit is a worthy brand to hit the shelves of any coffee shop and delight the townspeople.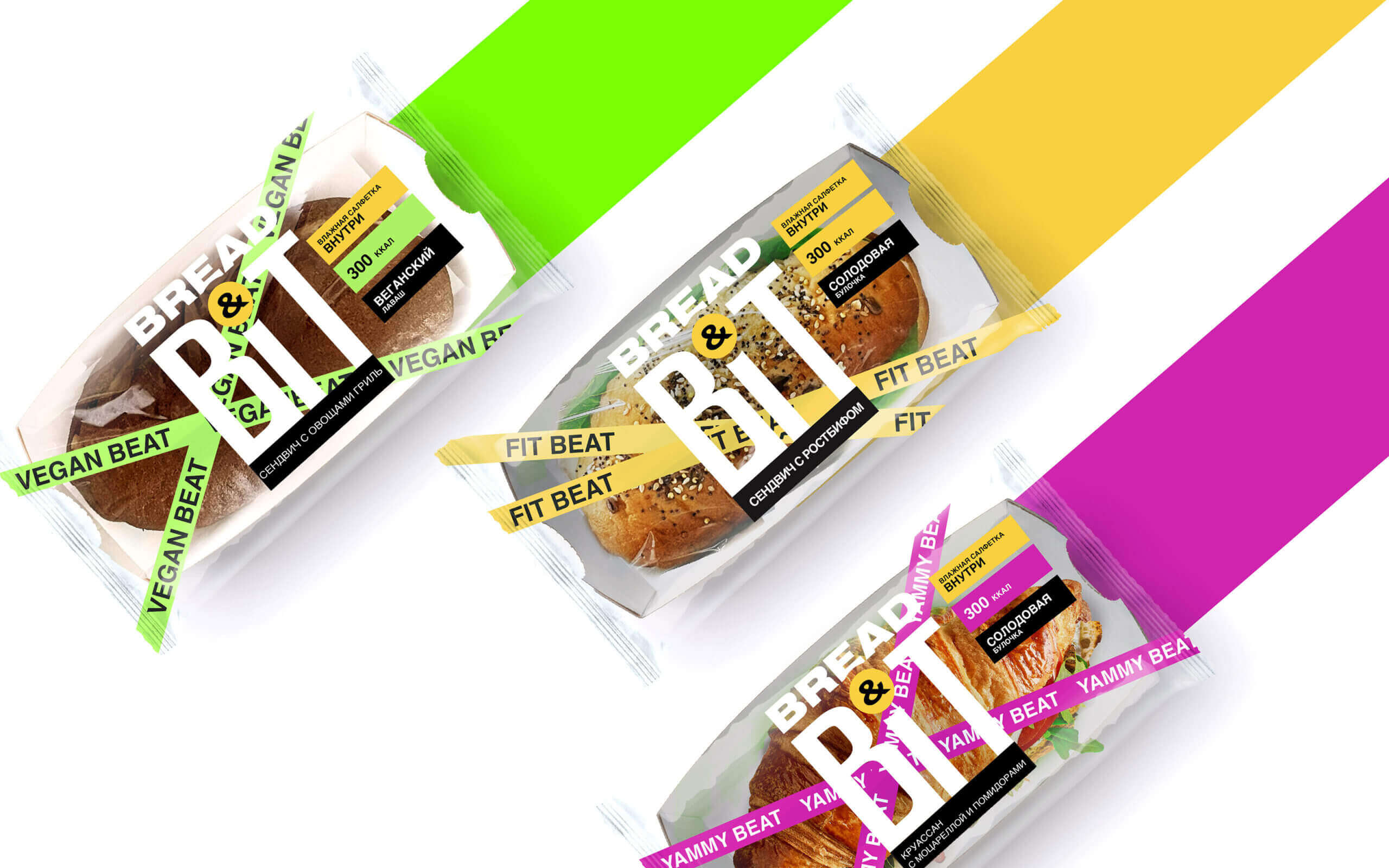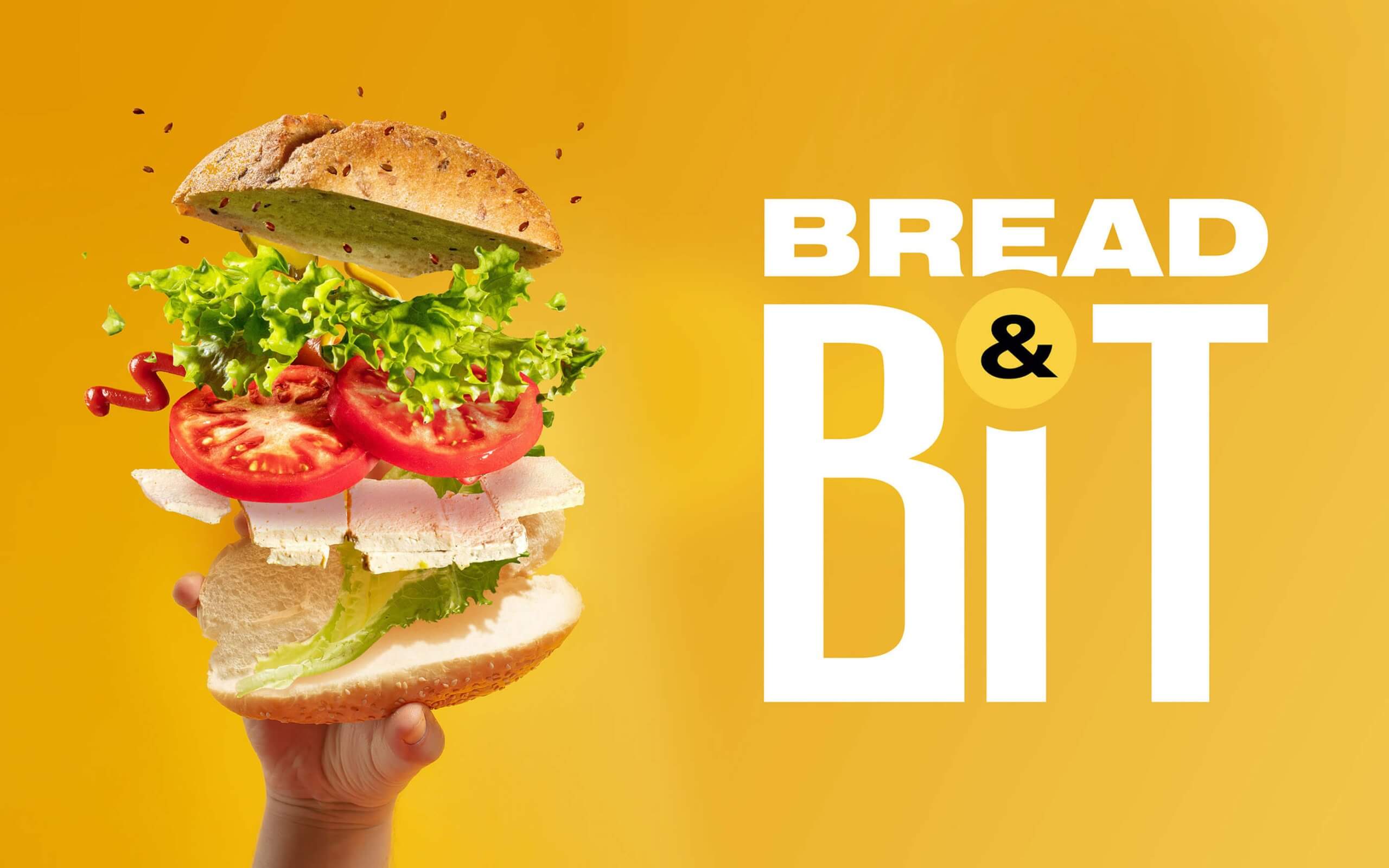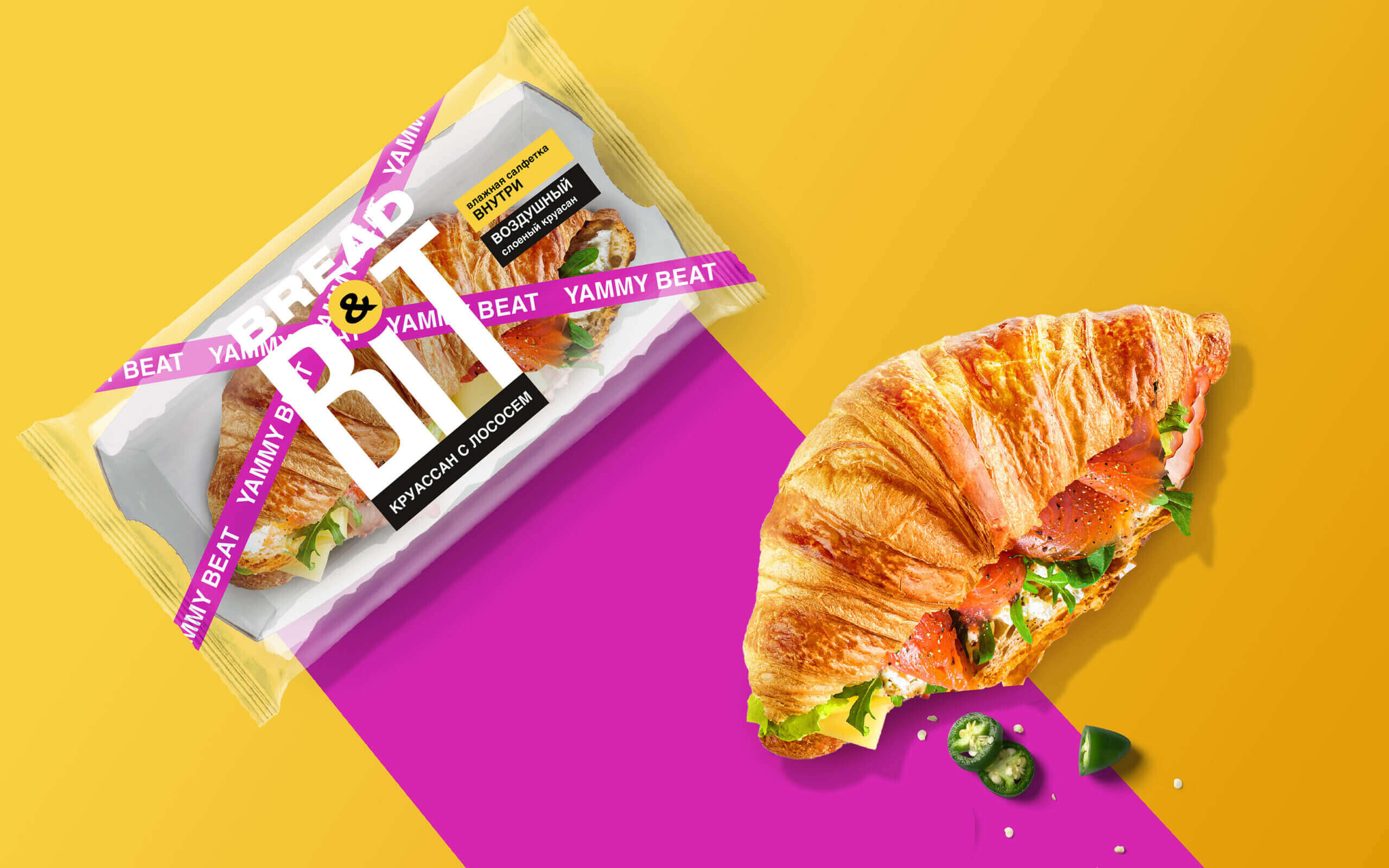 Let's collaborate
Send us an email,
to discuss a new project.
We're a team of creatives who are excited about unique ideas and help fin-tech companies to create amazing identity by crafting top-notch UI/UX.