Challenge
Make a web presence for the leader fin-tech company.
With a refresh and rebranding agreed upon to strengthen the brand positioning in the New Zealand market and its focus on export growth, creating an opportunity to retain the emphasis on provenance while creating an ownable and flexible language that can be used seamlessly across all of its formats.
The team
Meet our
professional team.
— Maria José Hoyos
Project & Account Team
— Elisa Angel
Portfolio photography Art Director
— Aubrey Ndiweni
Commercial photographer
Single click import
Easy-to-manage website UI samples.
The range was split into premium and mainstream offerings to help broaden its appeal across different price points. We named the premium offering 'Aspiring' after the well-known mountain range and national park in the South Island. A unique, chilly, windswept mountain range was created, taking inspiration from the previous livery. This is applied consistently across all flavours with rich and dark colour tones for flavour navigation and textural depth. Proudly nestled within the mountains and centre-stage is close-up ice-cream photography, showcasing the product and ingredients while reinforcing its provenance.
The two-litre tubs are focused on the everyday ice-cream loving consumer. For brand cohesion, the mountain range concept created for 'Aspiring' was applied on the tubs. A simplified landscape, brighter pop colours and reduced textures but with the ice cream still proudly sitting in the middle denote this range as the family pleasers. This range was further extended with new kids flavours. Taking the design language one step further, colourful foothills create more layers by introducing kid orientated typography and doodles that interact with the ice cream photography.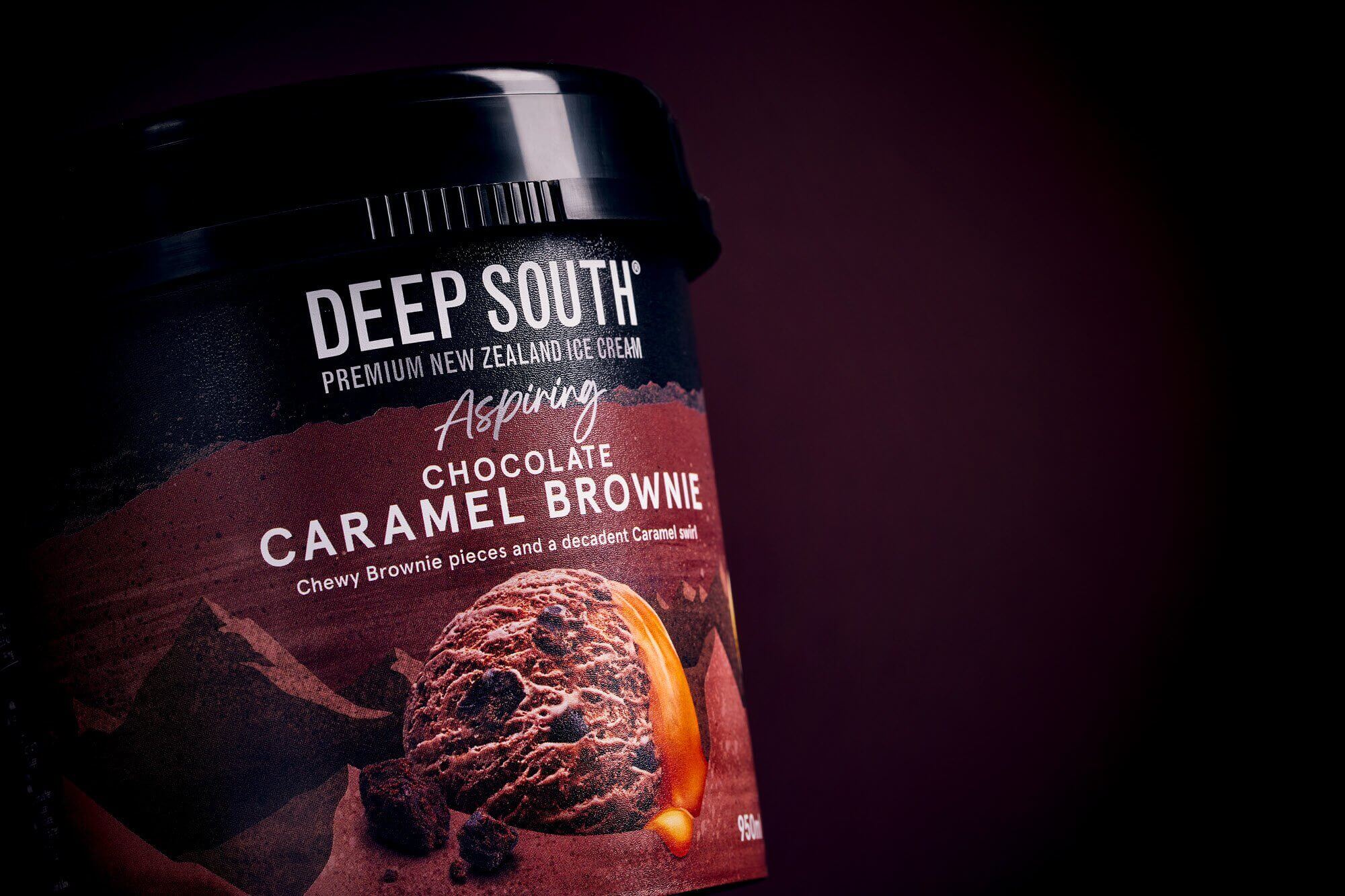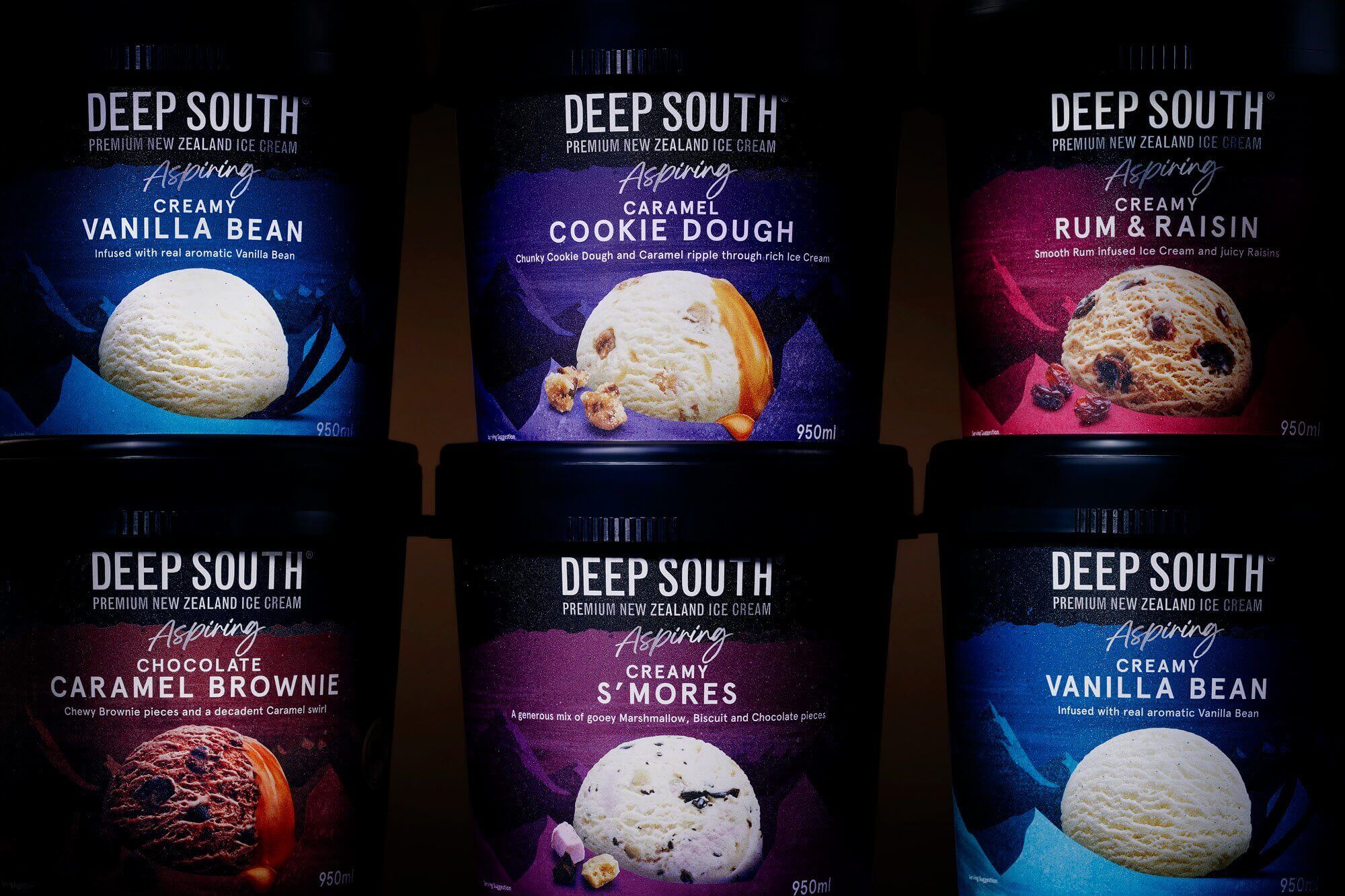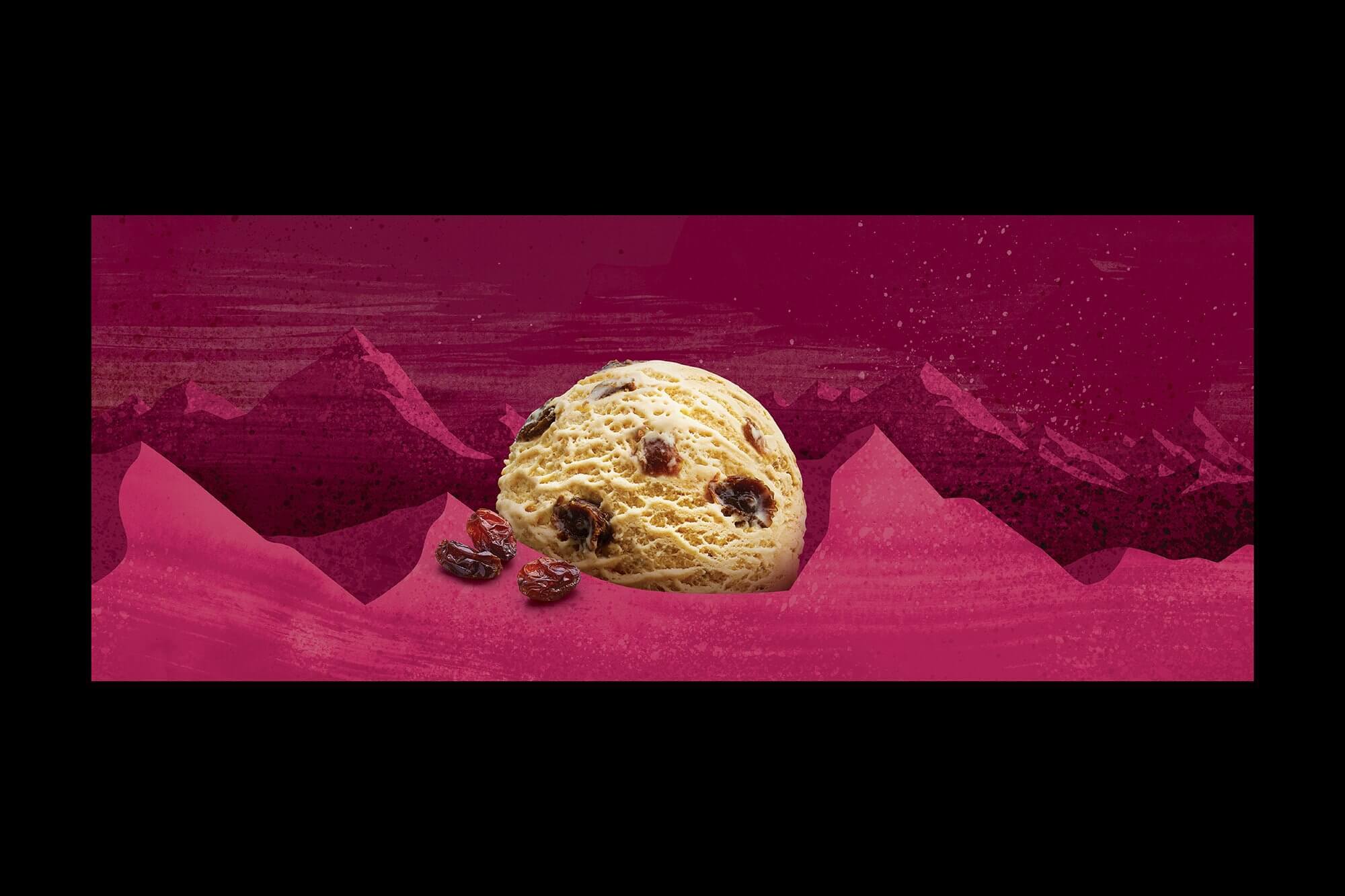 Let's collaborate
Send us an email,
to discuss a new project.
We're a team of creatives who are excited about unique ideas and help fin-tech companies to create amazing identity by crafting top-notch UI/UX.